AGENDA
7:30 EST
Exhibitor Showroom and Virtual Platform Open House
---
8:00 EST
Chairperson's Opening Remarks
---
8:15 - 8:45 EST
FDA Compliance Intelligence — Regulatory Trends and Recent Warning Letter Focus
Gerardo Gomez, Ph.D., Director of Validation Services, PharmaLex
---
8:45 - 9:15 EST
Optimize Your Validation Efforts Using Quality Risk Management
David Schenberger, Vice President, Consulting Services, CAI
---
9:15 - 9:45 EST
Change Control in Validation — Managing Like-for-Like Changes
Donnacha Nagle; Researcher TU Dublin; Validation Lead, Eirchem Pharmaceuticals
---
9:50 - 10:20 EST
Exibitor Showroom and Think Tank Sessions
---
10:30 - 11:00 EST
Documentation Requirements for Successful Validation
Alan Golden, MS, Principal, Design Quality Consultants, LLC
---
11:00 - 11:30 EST
FDA's Proposed Computer Software Assurance Guidance
---
11:30 - 12:00 EST
Detecting the Lack of Data Integrity Matthew LaPierre, Data Integrity Specialist
Matthew LaPierre, Data Integrity Specialist
---
12:30 - 1:15 EST
Select Between Knowledge Exchange Sessions (1-3)
---
Validation Risk Assessment — Develop a Practical and Pragmatic Program
David Schenberger, Vice President, Consulting Services, CAI
---
Accelerate Process Validation with Data-Based Quality by Design
Ronald D. Snee, Ph.D., Founder and President, Snee Associates, LLC
---
Wired vs Wireless – Risks and Rewards of Technologies Related to Validation
Dennis Plante, Senior Validation Market/Product Specialist, Kaye
---
1:30 - 2:00 EST
Exhibitor Showroom and Think Tank Sessions
---
2:15 - 3:45 EST
Select Between Knowledge Exchange Sessions (4-6)
---
The Validation Master Plan (VMP) — Plans that Impress Investigators
Connie Hetzler, Global Head – Validation, Alcon Laboratories
---
Risk-Based Cleaning Validation — Key Elements to a Successful Program
Gerardo Gomez, Ph.D., Director of Validation Services, PharmaLex
---
Cultivate and Maintain the Culture of Integrity in Data Management
Cultivate and Maintain the Culture of Integrity in Data Management
---
4:00 - 4:30 EST
Exhibitor Showroom and Think Tank Sessions
---
4:45 - 6:15 EST
Select Between Knowledge Exchange Sessions (7-9)
---
Implement a Risk-Based Process Validation Program Enterprise-wide
David W. Vincent, MPH, Ph.D., CEO, VTI Life Sciences
---
Learn How to Use Statistics as a Risk Tool
Tara Scherder, Partner, and Katherine Giacoletti, Partner, SynoloStats
---
Understand the Critical Elements and Develop a Quality Risk Management Program
Roque Redondo, VP Automation & Business Development, Mirus Consulting Group
---
6:15 - 7:00 EST
Game Night - Trivia Welcome Reception
---
7:30 EST
Exhibitor Showroom Opens
---
8:00 - 9:30 EST
Select Between Knowledge Exchange Sessions (10-12)
---
Risk-Based Equipment Qualification
Chip Bennett, Associate Director, Global C&Q, CAI
---
Right Size Sampling and Statistics for PPQ
Tara Scherder, Partner, and Katherine Giacoletti, Partner, SynoloStats
---
Medical Device Validation & Verification Master Class
Alan Golden, MS, Principal, Design Quality Consultants, LLC
---
9:45 - 10:15 EST
Exhibitor Showroom and Think Tank Sessions
---
10:30 - 12:00 EST
Select Between Knowledge Exchange Sessions (13-15)
---
Risk-Based Cleaning Critical Process Parameters and Quality Attributes (CPP and CQA)
Chip Bennett, Associate Director, Global C&Q, CAI
---
Conduct a Gap Analysis of Your Validation Program
Connie Hetzler, Global Head – Validation, Alcon Laboratories
---
Handle FDA Inspections and Respond to Regulatory Findings
Kim Huynh-Ba, Managing Director, Pharmalytik; Adjunct Faculty, RAQA Graduate Program, Temple University; Council of Expert, USP
---
12:15 - 1:00 EST
Select Between Knowledge Exchange Sessions (16-18)
---
Single Use Systems (SUSs) — Implementation and Validation
David W. Vincent, MPH, Ph.D., CEO, VTI Life Sciences
---
Environmental Monitoring System Design and Validation
Jason Kelly, Vice President of Services, Lighthouse Worldwide Solutions
---
Autoclave Validation — Periodic Benchmark Testing
Chris Maughan, Managing Director & Autoclave SME, Thermal Compliance Ltd (Invited)
---
Chris Maughan, Managing Director & Autoclave SME, Thermal Compliance Ltd (Invited)
Select Between Knowledge Exchange Sessions (19-21)
---
Commissioning & Qualification of Clean Utilities
David W. Vincent, MPH, Ph.D., CEO, VTI Life Sciences
---
Conduct Risk-Based Revalidations and Periodic Reviews of Systems
Donnacha Nagle; Researcher TU Dublin; Validation Lead, Eirchem Pharmaceuticals
---
Data Integrity Risk Assessment Across the Data Lifecycle
Chinmoy Roy, Senior Industry Consultant, ValGenesis, Inc.
---
3:00 - 3:30 EST
Exhibitor Showroom and Think Tank Sessions
---
3:45 - 5:15 EST
Select Between Knowledge Exchange Sessions (22-24)
---
Process Validation and Successful Tech Transfer
Gerardo Gomez, Ph.D., Director of Validation Services, PharmaLex
---
Construct and Analyze Validation Control Charts
Ronald D. Snee, Ph.D., Founder and President, Snee Associates, LLC
---
Validating GXP Spreadsheets
Raul Soto, Senior Principal Engineer, Johnson & Johnson Vision Care
---
SPONSORS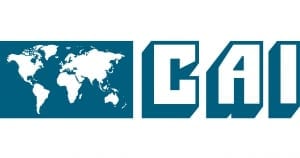 Fundamentally we exist for one reason: To accelerate our clients' path to success. Our approach is simple; we put the client's interests first. We don't stop until it's right. And we'll do whatever it takes to get there.
Website: https://commissioningagents.com

PharmaLex is one of the largest providers of Quality and Validation Services, Regulatory Affairs, Development Consulting and Pharmacovigilance & Risk Management worldwide. Our teams of experts offer a comprehensive portfolio of regulatory compliance services to support pharmaceutical, biopharmaceutical, and medical device organizations throughout the entire product lifecycle.
Website: https://www.pharmalex.com/

QACV offers comprehensive quality assurance, compliance, and computer validation consulting services to meet your regulatory needs. We provide professional consulting services to FDA regulated life science industries and use proven methodologies to achieve sustainable compliance for your organization.
Website: http://www.qacvconsulting.com/
VALIDATION UNIVERSITY RETURNS TO
PUERTO RICO VIRTUALLY!
---
The event is a dream come true for Engineering, Quality, C&Q, IT and Validation professionals by offering hands-on training for the pharmaceutical, biotech, medical device and related industries. Participants create-their-own-experience by choosing from over tutorials and benefit from the wealth of knowledge and useful material our faculty exchanges. Validation & GMP University offers a hands-on experience in which lessons learned turn into immediate, actionable results.
---
30 Tutorials Overflowing with Rich Content and Tangible Takeaways for the CQV Universe
Facility Commissioning & Equipment Qualification
Implement a Risk-based Verification Strategy
Design a Risk-based IQ, OQ, and PQ Approach
Manage Process Validation and Technology Transfers
Qualify Critical Utility Systems – HVAC, Water and Gas
Process Validation
Learn How To Use Statistics in Validation – Statistics for Non-Statisticians
Implement a 3-Stage Process Validation Approach
Master the Validation Master Plan (VMP)
Conduct Risk-based Continued Process Verifications
 Cleaning Validation
Understand Key Elements to a Successful Program
Establish Critical Cleaning Process Parameters and Critical Quality Attributes
Establishing and Effective Disinfection Program
Create a Cleaning Assessment Checklist
 Computer System Validation & Data Integrity Compliance
Stay up to speed with FDA's Computer Software Assurance proposed draft
Implement a Risk-Based CSV Program Enterprise-Wide
Understand the Human Factor for Data Integrity Compliance
Learn How to Build a Program from the Ground Up
Top GMP Special Focus Topics
Change Control in Validation – Manage Like-for-Like Changes
Develop a Quality Risk Management Program
Handle FDA Inspections and Respond to Regulatory Findings
Learn How to Use Statistics as a Risk Tool
---
  Personnel In The Following Environments Should Attend:
Validation
QA/QC
Engineering
C&Q
Regulatory and Compliance
Facility Management
Manufacturing
Laboratory
This event is also appropriate for business development and sales managers that offer innovative solutions for quality, validation and engineering professionals in the life science environment.