SPONSORS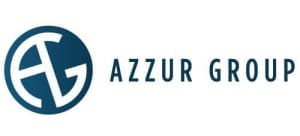 A nationwide network of experts delivering professional services across the life sciences industry, Azzur Group is dedicated to providing clients with efficient, innovative quality and compliance solutions from Discovery to Delivery™. With more than 250 industry partners, including 80% of the top pharma/biotech manufacturers in the U.S., Azzur Group provides carefully calibrated and efficiently executed project management, process engineering, and compliance services. As one of the fastest growing private companies in America, Azzur Group provides clients with the consulting, facility solutions, engineering, validation, IT, technical, training, and laboratory services and solutions they need to remain innovative and competitive.
Website: https://www.azzur.com/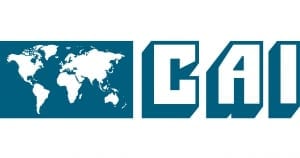 Fundamentally we exist for one reason: To accelerate our clients' path to success. Our approach is simple; we put the client's interests first. We don't stop until it's right. And we'll do whatever it takes to get there.
Website: https://commissioningagents.com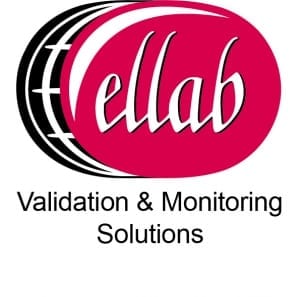 Since 1949, Ellab is a leading manufacturer of a full line of wireless, real-time data loggers and wired thermocouple validation systems with temperature, humidity, pressure, vacuum, conductivity and CO2 sensor options. Additionally, Ellab offers temperature standards, calibration dry blocks and liquid baths, custom fittings, accessories, and thermocouples. We also offer on-site qualification, validation and calibration services for thermal validation processes ranging from -196°C to 400°C. Typical environments often include -80°C freezers, incubators, stability chambers, autoclaves, and ovens.
Website: https://www.ellab.com/
This fall, FDA plans to release a draft guidance on Computer Software Assurance! Are you prepared?
---
To this day, CSV and Data Integrity challenges remain high in our rapidly changing environment. In fact, FDA and other regulators continue to find serious findings including; having interrupted, missing, deleted and lost data; inadequate records for risk analysis; failure to exercise appropriate controls; failure to validate computer software; failure to establish validation procedures; manipulation and deletion of audit trails; and many more. The time has never been more critical to evaluate and ensure your organization has top-notch compliant procedures. KENX is pleased to announce that our comprehensive CSV & DI Congress is headed to Philadelphia, PA, and showcases the protocols, methodology and actions necessary to avoid regulatory action.
---
Choose from Over 35 Tutorials Addressing Today's Top Challenges
---
COMPUTER SYSTEMS AND SOFTWARE VALIDATION
Develop a Compliant-Winning Strategy to Migrate Electronic Records
Understand FDA's CSA Expectations and Proposed Draft
Implement Process Mapping for IT Infrastructures
Learn Machine Learning and AI Validation Techniques
Conduct Risk-Based Impact Assessments and Continuous Monitoring
Understand Pharma 4.0 and the Impact of Digitalization and IoT to CSV
Implement Risk Management in Cloud-Based Exchange Systems
Modernize the Periodic Review Process
Overcome MS Excel Spreadsheet Validation
Validate Cloud-hosted Systems and Network Infrastructures
DATA INTEGRITY GOVERNANCE AND INSPECTION READINESS
Conduct a Thorough and Accurate Gap Assessment
Identify Gaps and Investigate Root Causes of Lapses
Construct of a Program from the Ground Up
Understand the Impact of Human Performance – Transform the Culture
Implement an Effective Audit Trail Review Process
Conduct a Risk-based Remediation
Implement a CAPA Process – What to Do When Things Go Wrong
Manage Corporate Challenges and Define Clear Roles and Responsibilities
Learn How to Effectively Document Risks
Personnel in the Following Environments Should Attend:
Validation
Quality Assurance
Engineering
IT
Data Integrity
Quality Control
Manufacturing Management
Laboratory Management
Regulatory Affairs
This event is also appropriate to business development and sales managers that offer innovative solutions for quality departments, validation departments, data collection and statistics.
For all of the pages, where the Temple copy is, let's remove "Lab University".  Have it all say "For An Additional $995, You Can Earn 1.5 Graduate Credit Hours Towards Temple's RAQA Graduate Program! For More Information, Email INFO@KENX.ORG, Call 856-281-7134 or Register Above.