AGENDA
7:30 - 8:15 AM
Documentation Requirements for Successful Validation
Alan Golden, MS, Principal, Design Quality Consultants, LLC
---
8:30 - 10:00 AM
The Validation Master Plan (VMP) – Plans that Impress Investigators
Connie Hetzler, Global Head – Validation, Alcon Laboratories
---
10:30 - 12:00 PM
Implement a Risk-Based Process Validation Program Enterprise-wide
Phil Jarvis, Global C&Q lead for EU, Abbvie
---
1:15 - 2:45 PM
Continued Process Verification (CPV) – Maintain the Validation State
Phil Jarvis, Global C&Q lead for EU, Abbvie
---
SPONSORS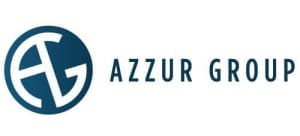 A nationwide network of experts delivering professional services across the life sciences industry, Azzur Group is dedicated to providing clients with efficient, innovative quality and compliance solutions from Discovery to Delivery™. With more than 250 industry partners, including 80% of the top pharma/biotech manufacturers in the U.S., Azzur Group provides carefully calibrated and efficiently executed project management, process engineering, and compliance services. As one of the fastest growing private companies in America, Azzur Group provides clients with the consulting, facility solutions, engineering, validation, IT, technical, training, and laboratory services and solutions they need to remain innovative and competitive.
Website: https://www.azzur.com/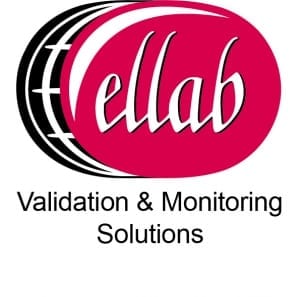 Since 1949, Ellab is a leading manufacturer of a full line of wireless, real-time data loggers and wired thermocouple validation systems with temperature, humidity, pressure, vacuum, conductivity and CO2 sensor options. Additionally, Ellab offers temperature standards, calibration dry blocks and liquid baths, custom fittings, accessories, and thermocouples. We also offer on-site qualification, validation and calibration services for thermal validation processes ranging from -196°C to 400°C. Typical environments often include -80°C freezers, incubators, stability chambers, autoclaves, and ovens.
Website: https://www.ellab.com/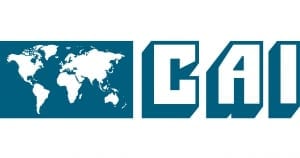 Fundamentally we exist for one reason: To accelerate our clients' path to success. Our approach is simple; we put the client's interests first. We don't stop until it's right. And we'll do whatever it takes to get there.
Website: https://commissioningagents.com

For almost sixty years, Kaye has been at the forefront of high accuracy process measurement. For applications from thermal process validation and environmental monitoring, to sensor calibration, Kaye technology has provided the most accurate and user friendly measuring systems available in the market today.
Website: https://www.kayeinstruments.com/en/
Develop, Implement and Maintain a Risk-based Program Enterprise-wide
---
FDA's 3-Stage life cycle approach is the backbone of all validation and is globally recognized as the gold standard. Although the concept was introduced in 2011, industry still struggles with the complex challenges of our rapidly change quality and technical environments. KENX is proud to present this virtual training that help you master a risk-based life cycle approach, good documentation practices, Continued Process Verification and much more that will have an immediate impact on your organization.
---
Top Reasons to Attend
Understand proper documentation for process validation
Develop a Validation Master Plan (VMP) that Impresses Investigators
Populate risk levels, validation requirements and project timelines in your VMP
The establish a compliant, 3-stage process validation program approach
Standardize your process validation approaches using paperless systems
Invest in big data systems can help you create an efficient process validation system
Create efficiencies in process validation by using risk-based justifications
Using risk-based process validation approaches to cleaning validation
Ensure right first-time tech transfers
Receive examples for a CPV report/protocol, process FMEA, justification of number of PPQ runs
Continued Process Verification (CPV) – Maintain the validation state
Understand Annex 15 and FDA regulations
Develop, implement and maintain a CPV plan and use to optimize processes
Document your process knowledge
Receive examples for PPQ run justification and tech transfer plan
Personnel in the Following Environments Should Attend:
QA/QC
Validation
Document Management
Commissioning and Qualification
Engineering
Regulatory Affairs
Manufacturing
Laboratory
This event is also appropriate to business development and sales managers that offer innovative solutions for quality validation and engineering professionals in the life science industry.