AGENDA
10:15 AM EST
Webinar Host Opening Remarks
Howard Wilensky, Executive Director, KENX
---
10:30 AM – 12:15 PM EST
Build a Risk-based EM Program from the Ground Up
Ziva Abraham, CEO, Microrite, Inc.
---
12:15 PM – 12:30 PM EST
BREAK
---
12:30 PM– 2:00 PM EST
Learn How to Trend and Analyze EM Data
Sheba Zaman, Head of Product Specialists and Training Services, Novatek International
---
2:00 PM – 2:15 PM EST
BREAK
---
2:15 PM – 4:15 PM EST
Heating Ventilation and Air Conditioning (HVAC) System Design and Validation Requirements
David W. Vincent, Ph.D., CEO, VTI Life Sciences
---
4:15 PM EST
Close of Virtual Training
---
SPONSORS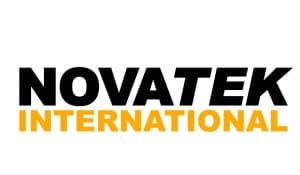 Novatek International's mission is to produce regulatory compliant software solutions to the pharmaceutical, biotech and other health-care industries. Our goal is to improve patient safety by producing solutions that reduce the risks associated with pharmaceutical manufacturing and contribute to product quality.
Website:
https://ntint.com/
Risk-based Program Development * Data Trending and Analysis * HVAC System Design and Validation
---
A risk-based environmental monitoring is a critical component for effective cleaning and disinfection programs. This virtual seminar outlines risk-based program development and implementation; data trending and analysis; and HVAC systems design and validation to ensure your facility is in a state of control. Don't' miss industry's EM leading experts, Ziva Abraham of Microrite, Sheba Zaman of Novatek and David Vincent, Ph.D. of VTI Life Sciences outline the processes, tools and techniques to needed develop, implement and maintain a robust environmental monitoring program.
---
Top Reasons to Attend:
Align your risk-based environmental monitoring to current regulatory expectations
Understand the requirements set forth in the current revision of EU GMP Annex 1
Learn the critical components of a risk-based monitoring program
Apply current changes to EU GMP Annex 1 to develop a true risk-based program
Understand the reasons behind data integrity issues related to environmental monitoring
Detect deviant air to understand where real risk to product exists
Know the common errors made when investigating environmental monitoring excursions
Considerations for EM data analysis using computerized system
Routine environmental monitoring reporting for state of control
Understand the meaning of EM data trends
Assess root cause and assessment of impact to product
Set appropriate alert measures required for maintaining a state of control
Use data analysis as part of a continuous improvement
Understand HVAC design requirements for clean room and biocontainment facilities
Write and document a User Requirements Specification (URS)
Develop IQ, OQ and PQ protocols for cleanroom equipment
Set acceptance criteria for viable and non-viable airborne particles
Understand sampling and test location based on risk assessment
Maintain a state of control of HVAC systems
Implement preventative maintenance of HVAC maintaining a validated state
Personnel in the Following Environments Should Attend:
Validation
Microbiology
Science and Chemistry
Data Integrity and Data Management
QA/QC
Engineering
Regulatory Affairs
Compliance
Manufacturing
Laboratory