AGENDA
11:15 AM EST
Webinar Host Opening Remarks
Howard Wilensky, Executive Director, KENX
---
11:30 AM - 1:00 PM EST
Cannabis in Medical Products – A Novel Approach to Novel Products
Lisa G. Hawkins, Principal Consultant, CAI
---
1:15 PM - 2:45 PM EST
Clean Cannabis, Best Practices for Ensuring Patient & Consumer Safety
Beth Kroeger, Technical Services Senior Manager, Contamination Control Solutions, STERIS Life Sciences
---
3:00 PM - 4:30 PM EST
Medical Cannabis Facility Qualification , Safety and cGMP Compliance – Keeping up and Medical Pharma
David W. Vincent, Ph.D., CEO, VTI Life Sciences; ASTM D37 Cannabis Industry Committee Member
---
SPONSORS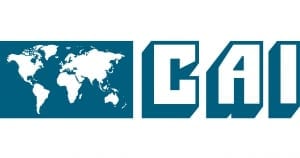 Fundamentally we exist for one reason: To accelerate our clients' path to success. Our approach is simple; we put the client's interests first. We don't stop until it's right. And we'll do whatever it takes to get there.
Website: https://commissioningagents.com
PARTNERS
More Information To Follow Soon
---
KENX's Medical Compliance Congress addresses science- and risk-based GMP and validation processes in Cannabis manufacturing and gives you the tools to ensure your facility is FDA-grade inspection-ready. In addition to exploring regulations that are soon to arrive, this one-day seminar addresses best practices for validation, testing, equipment cleaning, facility qualification and more. Attend this one-day virtual seminar and develop, implement, and maintain procedures that ensure consumer and patient safety.
---
Top Twenty Reasons to Attend:
Understand FDA's risk-based approach and the potential impact on Cannabis rulemaking
Learn best practices for testing cannabis as a raw material and in finished products
Understand the unique constraints for performing clinical trials using cannabis
Know the potential population and how FDA will view the risk
Learn how the Cannabis industry can drive FDA thinking
Develop a QMS that may be deployed for cannabis manufacturing
Establish a stability program to determine the expiry of the products
Develop a Validation Master Plan (VMP)
Validate laboratory test methods
Improve efficiency and effectiveness of your validation program
Implement critical programs to establish GMP practices and maintain product quality
Produce clean cannabis – Best practices to ensure patient & consumer safety
Control your tissue culture, cultivation, and cGMP manufacturing process environments
Understand what "clean" means – Best practices and a novel approach for equipment cleaning
Optimize your cleaning process to ensure your extraction equipment is efficiently cleaned
Improve contamination control in cannabis cultivation and extraction processes
Receive a cleaning SOP template for controlled environments
Understand FDA's future inspection approach the Cannabis industry products
Learn laboratory testing requirement and certification to ASTM and ISO17025
Validate THC and CBD extractions, and elidable products manufacturing processes