AGENDA
1:30 PM
Critical Elements for Stability Program Success
Chris Latoz, Stability Manager, Hollister Incorporated
---
Audit Preparation and Risk Assessments
John O'Neill, Editor, StabilityHub
---
Overcome the Challenges of Stability Studies with Combination Products
Geoff Carr, Ph.D., Director, Analytical Development, Patheon, part of Thermo Fisher Scientific
---
3:00 PM
The Impact of Excursions and In-Use Conditions
Steven S. Kuwahara, Ph.D., Principal Consultant, GXP BioTechnology
---
Post Approval Change and Stability Testing
Junghae Scott, Principal, J Scott Consulting
---
Use of Accelerated Stability Modeling in Regulatory Filings
Kenneth C. Waterman, Ph.D., President, FreeThink Technologies, Inc.
---
7:30 - 8:15 AM
Application of Chemistry to Ensure Forced Degradation Studies are Effective
Geoff Carr, Ph.D., Director, Analytical Development, Patheon, part of Thermo Fisher Scientific
---
8:30 - 10:00 AM
Program Development, Implementation and Maintenance
Emily S. D. Trubee, MS, Stability Manager, Adare Pharmaceuticals
---
10:30 - 12:00 PM
Using Quality Risk Management (QRM) to Establish Critical Quality Attributes
Kim Huynh-Ba, Managing Director, Pharmalytik; Adjunct Faculty, RAQA Graduate Program, Temple University; Council of Expert, USP
---
12:00 PM
Post Approval Change and Stability Testing
Junghae Scott, Principal, J Scott Consulting
---
1:15 - 2:45 PM
Application of Bracketing & Matrixing Designs in Stability Testing
Emily S. D. Trubee, MS, Stability Manager, Adare Pharmaceuticals
---
3:15 - 4:45 PM
Validation of Stability-Indicating Analytical Methods
Commissioning Agents, Inc. (CAI)
---
3:15 - 4:45 PM
Statistics in Stability Studies – Evaluating Data
Raul Soto, Senior Principal Engineer, Johnson & Johnson Vision Care
---
7:30 - 8:15 AM
Building Effective and Efficient Stability Protocols
John O'Neill, Editor, StabilityHub
---
10:30 - 12:00 PM
Implement Control Strategies to Monitoring Impurities through Pharmaceutical Development
Kim Huynh-Ba, Managing Director, Pharmalytik; Adjunct Faculty, RAQA Graduate Program, Temple University; Council of Expert, USP
---
12:00 PM
Shelf-Life Modeling using ASAP (Accelerated Stability Assessment Program)
Patrick Kelleher, Senior Scientist, Physical Sciences Group, FreeThink Technologies
---
1:15 - 2:45 PM
Using Statistics for Process Capability, Stability and Control
Douglas B. Brown, Ph.D., Senior Scientist, Methods Development and Validations, Charles River Laboratories, Inc.
---
3:15 - 4:45 PM
Introduction to Medical Device Stability Testing
Chris Latoz, Stability Manager, Hollister Incorporated
---
SPONSORS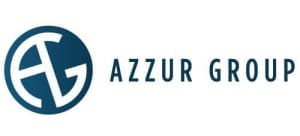 A nationwide network of experts delivering professional services across the life sciences industry, Azzur Group is dedicated to providing clients with efficient, innovative quality and compliance solutions from Discovery to Delivery™. With more than 250 industry partners, including 80% of the top pharma/biotech manufacturers in the U.S., Azzur Group provides carefully calibrated and efficiently executed project management, process engineering, and compliance services. As one of the fastest growing private companies in America, Azzur Group provides clients with the consulting, facility solutions, engineering, validation, IT, technical, training, and laboratory services and solutions they need to remain innovative and competitive.
Website: https://www.azzur.com/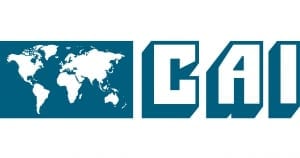 Fundamentally we exist for one reason: To accelerate our clients' path to success. Our approach is simple; we put the client's interests first. We don't stop until it's right. And we'll do whatever it takes to get there.
Website: https://commissioningagents.com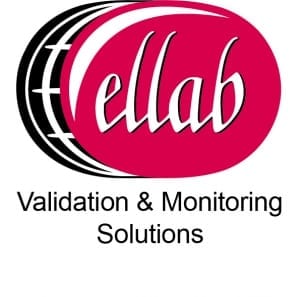 Since 1949, Ellab is a leading manufacturer of a full line of wireless, real-time data loggers and wired thermocouple validation systems with temperature, humidity, pressure, vacuum, conductivity and CO2 sensor options. Additionally, Ellab offers temperature standards, calibration dry blocks and liquid baths, custom fittings, accessories, and thermocouples. We also offer on-site qualification, validation and calibration services for thermal validation processes ranging from -196°C to 400°C. Typical environments often include -80°C freezers, incubators, stability chambers, autoclaves, and ovens.
Website: https://www.ellab.com/
Stability Testing & Program Management Excellence
---
Stability testing is critical to the efficacy of drug substances. ICH, FDA and WHO stability guidance's have been around for quite some time and are strictly enforced, however, industry still has challenges to overcome and seeks more direction. The time has never been more critical to evaluate your program and ensure your organization has an advanced, compliant processes that exceed the expectations of regulators.  KENX is pleased to announce that our comprehensive Stability Testing & Program Management is headed to San Diego to showcase programs and procedures that excel and avoid regulatory action.
---
Stability Leaders Showcase Best-In-Class Programs
Develop and Validate Stability-Indicating Analytical Methods
Learn How to Perform Risk-Based Stability Testing
Build and Manage a Stability Program from the Ground Up
Establish Change Control Procedures for Stability Programs
OOS/OOT – Learn How to Handle Testing Variation
eStability – Automate Drug Stability Reporting Validation Procedures
Use Container Closer System Integrity Testing as a Stability Protocol
Apply Bracketing and Matrixing Designs for Testing
Evaluate overall Photosensitivity through Forced Degradation Testing Studies
Discover the Most Effective Approach for Evaluating Stability Data
Stability Data Integrity – Implement a Governance Program
Manage Storage Conditions in Zones III and IV
Predict Shelf Life through Accelerated Testing
FDA Inspections – Prepare for an FDA Audit
Case Study – Implement a Stability Program for Medical Device Manufacturing
Personnel in the Following Environments Should Attend:
Development and Manufacturing – (Bio)pharmaceutical, API and Medical Device
QA/QC
Stability Laboratories
Raw Materials
Laboratory Management
Regulatory Affairs
Formulation
This event is also appropriate to business development and sales managers that offer innovative solutions for QC testing laboratories, data collection, and statistics.