AGENDA
1:30 PM
USP 1220: A Compendial Perspective
Leonel M. Santos, LMS Consulting, Formerly, Analytical Chemist, Senior Compendial Liaison, and Director of Chemical Medicines at U.S. Pharmacopeia
---
Lifecycle Management of Analytical Procedure and Methods Validation – FDA Perspective
Peju Odunusi, Ph.D., Owner, Pj Pharmaceutical Consulting
---
Use QbD and DoE Approaches to Produce Robust Methods
Steven S. Kuwahara, Ph.D., Principal Consultant, GXP BioTechnology
---
3:00 PM
Data Integrity in the QC Lab — Warning Letters and Trends
Robert J. Wherry, MSc, MS –Quality Compliance & Systems, RDQ Data Systems, Takeda Pharmaceuticals
---
Ensure Analytical Procedures and Methods are Fit for Purpose when Data Integrity is Essential
Heather Longden, Snr Marketing Manager and Isabelle VuTrieu, Pharmaceutical Market Development Manager, Waters Corporation
---
Data Integrity in the Lab – Common Issues and Solution
Sanjay Agrawal, President and CEO, CIMINFO Software
---
7:30 - 8:15 AM
Data Integrity Compliance Principles
Sheba Zaman, Head of Product Specialists and Training Services, Novatek
---
8:30 - 10:00 AM
The Critical Data Integrity Factor — Human Behavior
Matthew LaPierre, Data Integrity Specialist
---
10:30 - 12:00 PM
QC Lab Data Integrity Program Best Practice
Chris Wubbolt, Principal, QACV
---
12:00 PM
Compliance Strategies for the QC Analyst
John J. Long, Ph.D., Analytical Integrator, Biologics QC, Teva Branded Pharmaceuticals
---
1:15 - 2:45 PM
Create Quality Cultures that Identify and Address Risks
Steve Thompson, Director Industry Solutions, ValGenesis
---
3:15 - 4:45 PM
QC Audit Trails — Documents, Reports and Reviews
Sheba Zaman, Head of Product Specialists and Training Services, Novatek
---
7:30 - 8:15 AM
Keeping Data Integrity in Mind While Qualifying Instruments
Heather Longden, Senior Marketing Manager, Waters Corporation
---
8:30 - 10:00 AM
Understanding Data Pedigree to Assess Data Integrity and Quality Data Risk
Ronald D. Snee, Ph.D., Founder and President, Snee Associates, LLC.
---
10:30 - 12:00 PM
Data Integrity Process Mapping
Matthew LaPierre, Data Integrity Specialist
---
12:00 PM
How to Prepare for & Handle Laboratory Inspections
Robert J. Wherry, MSc, MS –Quality Compliance & Systems, RDQ Data Systems, Takeda Pharmaceuticals
---
1:15 PM - 2:45 PM
Conduct a Data Integrity Audit and Gap Assessment
Steve Thompson, Director Industry Solutions, ValGenesis
---
3:15 - 4:45 PM
Implementing a Data Integrity Program from the Ground Up
---
SPONSORS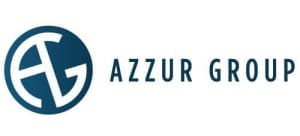 A nationwide network of experts delivering professional services across the life sciences industry, Azzur Group is dedicated to providing clients with efficient, innovative quality and compliance solutions from Discovery to Delivery™. With more than 250 industry partners, including 80% of the top pharma/biotech manufacturers in the U.S., Azzur Group provides carefully calibrated and efficiently executed project management, process engineering, and compliance services. As one of the fastest growing private companies in America, Azzur Group provides clients with the consulting, facility solutions, engineering, validation, IT, technical, training, and laboratory services and solutions they need to remain innovative and competitive.
Website: https://www.azzur.com/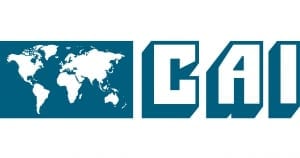 Fundamentally we exist for one reason: To accelerate our clients' path to success. Our approach is simple; we put the client's interests first. We don't stop until it's right. And we'll do whatever it takes to get there.
Website: https://commissioningagents.com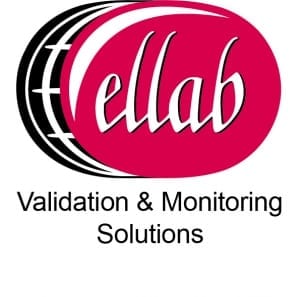 Since 1949, Ellab is a leading manufacturer of a full line of wireless, real-time data loggers and wired thermocouple validation systems with temperature, humidity, pressure, vacuum, conductivity and CO2 sensor options. Additionally, Ellab offers temperature standards, calibration dry blocks and liquid baths, custom fittings, accessories, and thermocouples. We also offer on-site qualification, validation and calibration services for thermal validation processes ranging from -196°C to 400°C. Typical environments often include -80°C freezers, incubators, stability chambers, autoclaves, and ovens.
Website: https://www.ellab.com/
Recent FDA Warning Letters Highlight Laboratory Data Integrity Deficiencies
---
Most data integrity non-compliance are cited in the GMP laboratory. These serious findings include; having interrupted, missing, deleted and lost data; inadequate records for risk analysis; failure to exercise appropriate controls; failure to validate computer software; failure to establish validation procedures; manipulation and deletion of audit trails; and many more. The time has never been more critical to evaluate and ensure your organization has top-notch compliant procedures. KENX is pleased to announce that our comprehensive Laboratory Data Integrity Compliance Congress is headed to San Diego and showcases the protocols, methodology and actions necessary to avoid regulatory action.
---
Choose From Over 20 Tutorials Addressing Today's Top Analytical Challenges
Laboratory Data Integrity Compliance Congress Highlights Include:
Develop, Implement and Maintain Data Integrity Protocols in the GMP Lab
Conduct a GAP Analysis and Identify Root Causes
Conduct an Laboratory DI Audit Enterprise-Wide
Ensure the Reliability and Completeness of Analytical Data
Discover the Impact of Human Behavior
Implement Risk Management Protocols, Perform Assessments and Continually Verify
Prepare for and Handle FDA DI Investigations
Understand Requirements and Handle Audit Trail Reviews
Maximize Your Training! This Event is Co-located with Analytical Procedures and Methods Validation:
Adopt a Systematic Approach for Method Robustness with Effective Design of Experiments (DoE)
Evaluate Performance through Analyzing Samples from In-Process through the Finished Product
Define and Develop the Content and Scope of Analytical Procedures Program
Conduct Suitability Tests and Establish Acceptance Criteria for System Functionality Excellence
Develop a Roadmap for Analytical Methods Validation
Evaluate Characteristics through Statistical Analysis of Validation Data
Development and Validation of a Stability-Indicating Analytical Method
Learn How to Perform Risk-Based Evaluations
Post Marketing Change Control Procedures for Approved NDA, ANDA and BLA
Handle the FDA Laboratory Methods Verification Process
Effectively Manage Transfer Studies and Protocols
Personnel in the Following Environments Should Attend:
Validation
QA/QC
Scientist
Chemist
Laboratory Management
Regulatory Affairs
Data Integrity
This event is also appropriate to business development and sales managers that offer innovative solutions for QC laboratory management, validation departments, data collection and statistics.