AGENDA
12:00 pm
Conference Registration
---
1:15 pm
Chairperson's Opening Remarks
---
1:30 pm
FDA Insight – Agency Updates and Compliance Trends
James Mason, PharmD, Compliance Officer, OPQO, U.S. FDA
---
2:00 pm
Optimize Your Validation Efforts Using Quality Risk Management
Lelia Scott, Executive Director, Global Quality Systems, Charles River Laboratories
---
2:30 pm
Accelerate Process Validation with Data-Based Quality by Design
Ronald D. Snee, Ph.D., Founder and President, Snee Associates, LLC
---
3:00 pm
Networking Refreshment Break
---
3:30 pm
Lean Validation – Ensure Quality While Reducing Cost
Phil Jarvis, Global C&Q lead for EU, Abbvie
---
4:00 pm
Build a Streamlined Audit Trail Review Process
Matthew LaPierre, Data Integrity Specialist, Industry Expert
---
4:30 pm
Examining Validation Training Effectiveness
Danielle Duran, Senior Manager, Training and Development, Site Business Operations, BioMarin Pharmaceutical
---
5:15 pm
Networking & Welcome Reception
---
07:00 am
Coffee and Lite Breakfast
---
7:30 - 8:15 am
Select Between Knowledge Exchange Sessions (1-4)
---
1
Change Control in Validation – Managing Like-for-Like Changes
Donnacha Nagle; Researcher TU Dublin; Validation Lead, Eirchem Pharmaceuticals
---
2
Validation Risk Assessment – Develop a Practical and Pragmatic Program
Roque Redondo, VP Automation & Business Development, Mirus Consulting Group
---
3
Risk-Based Equipment Qualification
Chip Bennett, Assistant Director, Global C&Q, CAI
---
4
Detecting the Lack of Data Integrity
Ronald D. Snee, Ph.D., Founder and President, Snee Associates, LLC
---
8:30 – 10:00
Select Between Knowledge Exchange Sessions (5-8)
---
5
The Validation Master Plan (VMP) – Plans That Impress Investigators
Connie Hetzler, Global Head – Validation, Alcon Laboratories
---
6
Risk-Based Cleaning Validation – Key Elements to a Successful Program
Chip Bennett, Assistant Director, Global C&Q, CAI
---
7
Handle Validation Inspections and Respond to Regulatory Findings
Kim Huynh-Ba, Managing Director, Pharmalytik; Adjunct Faculty, RAQA Graduate Program, Temple University; Council of Expert, USP
---
8
Cultivate and Maintain the Culture of Integrity in Data Management
Peju Odunusi, Ph.D., Group Leader, Abbott
---
10:00 am
Mid-Morning Refreshment Break
---
10:30 - 12:00 pm
Select Between Knowledge Exchange Sessions (9-12)
---
9
Implement a Risk-Based Process Validation Program Enterprise-wide
Phil Jarvis, Global C&Q lead for EU, Abbvie
---
10
Validation Statistics with Confidence and The Arts of Charts
Ronald D. Snee, Ph.D., Founder and President, Snee Associates, LLC
---
11
A Cost Effective and Practical Approach to Risk-Based CSV
Michael Brunner, Computer Systems Validation Specialist, Upsher-Smith Laboratories, Inc
---
12
Homo Sapiens atque Integritas Notitia, Expanded Edition – Human Beings and Data Integrity
J Loren Smith, Senior Manager, Global Compliance & Ethics, BioMarin Pharmaceutical
---
12:00 pm
Grab & Go Lunch & Learns (13-16)
---
13
Analytical Methods Validation for QA and Validation Professionals
Kim Huynh-Ba, Managing Director, Pharmalytik; Adjunct Faculty, RAQA Graduate Program, Temple University; Council of Expert, USP
---
14
Right Size Sampling and Statistics for PPQ
Katherine Giacoletti, Partner, SynoloStats
---
15
Documentation Requirements for Successful Validation
Alan Golden, MS, Principal, Design Quality Consultants, LLC
---
16
Navigate the Maze of Data Integrity Regulations
Roque Redondo, VP Automation & Business Development, Mirus Consulting Group
---
1:15 - 2:45 pm
Select Between Knowledge Exchange Breakfasts (17-20)
---
17
Risk-based Approaches to IQ/OQ/PQ Project Management
Patrick Mullin, Senior CQV, QAV Account Manager, DPS Global
---
18
Single Use Systems (SUSs) – Implementation and Validation
Steven S. Kuwahara, Ph.D., Principal Consultant, GXP BioTechnology
---
19
Implement a Data Infrastructure for Advanced Analytics
Eric S. Collier, Assistant Director, Automation and IT, CAI
---
20
Data Integrity Risk Assessment Across the Data Lifecycle
Chinmoy Roy, Senior Industry Consultant, VALGENESIS
---
2:45 pm
Afternoon Refreshment Break
---
3:00 - 4:45 pm
Select Between Knowledge Exchange Sessions (21-24)
---
21
Risk-Based Critical Cleaning Process Parameter and Critical Quality Attributes – A Case Study
Phil Jarvis, Global C&Q lead for EU, Abbvie
---
22
Environmental Monitoring and HVAC System Validation
Gamal Amer, Ph.D. Principal, Premier Compliance Services
---
23
Statistics for Risk Management Across the Product Lifecycle
Katherine Giacoletti, Partner, SynoloStats
---
24
Validation of Mobile Applications
Raul Soto, Senior Principal Engineer, Johnson & Johnson Vision Care
---
4:45 pm
Day Two Closing Session
---
7:00 am
Coffee and Lite Breakfast
---
7:30 - 8:15 am
Select Between Knowledge Exchange Sessions (25-28)
---
25
Qualify Utilities – Water Systems, Clean Steam and Process Gases
Steven S. Kuwahara, Ph.D., Principal Consultant, GXP BioTechnology
---
26
Batch Record Process Automation Using AI for BioPharma
Abhijit Ray, Chief Digital Architect, Aventior, Inc.
---
27
Data Integrity Audit Preparation – Before and After
Peju Odunusi, Ph.D., Stability Group Leader, Abbott
---
8:30 – 10:00 am
Select Between Knowledge Exchange Sessions (29-32)
---
29
Conduct Risk-Based Revalidations and Periodic Reviews of Systems
Donnacha Nagle; Researcher TU Dublin; Validation Lead, Eirchem Pharmaceuticals
---
30
Autoclave Validation - Periodic Benchmark Testing
Chris Maughan, Managing Director and Autoclave SME, Thermal Compliance Ltd
---
31
Conduct a Site-Wide Validation Gap Assessment
Connie Hetzler, Global Head – Validation, Alcon Laboratories
---
32
Overcome the Top Challenges of Data Integrity Implementation
Matthew LaPierre, Data Integrity Specialist, Industry Expert
---
10:00 am
Mid-Morning Refreshment Break
---
10:30 – 12:00 pm
Select Between Knowledge Exchange Sessions (33-36)
---
33
Cleaning Validation – Documents, SOPs and Strategies
Fred Ohsiek, Senior Cleaning Validation Specialist, Novo Nordisk
---
34
Equipment Calibration – Measurements, Documentation and Project Management
---
35
Medical Device Validation & Verification Master Class
Alan Golden, Senior CSV and Compliance Manager, Design Quality Consultants, LLC
---
36
Conduct a Gap Analysis of Computer Systems and Data Integrity
Patrick Mullin, Senior CQV, QAV Account Manager, DPS Global
---
12:00 pm
Grab & Go Lunch & Learns (37-39)
---
37
Creating an Effective Supplier Quality Agreement
Gamal Amer, Ph.D. Principal, Premier Compliance Services
---
38
Current Trends in Cleanroom Validation
Steve Thompson, Director Industry Solutions, Current Trends in Cleanroom Validation VALGENESIS, Inc
---
39
Transition from Paper to Electronic Validation – Overcome the Challenges
Kim Munsell, Sr Computer Systems Validation & Compliance Manager, Janssen R&D
---
1:00 - 2:30 pm
Select Between Knowledge Exchange Sessions (40-42)
---
41
Streamline CSV Processes Across Multiple Sites and Cultures
Lelia Scott, Executive Director, Global Quality Systems, Charles River Laboratories
---
42
Construct and Analyze Validation Control Charts
Anthony Chikere, Senior Manager, Bayer Pharmaceutical
---
43
Create a Validation Strategy for Intelligent Automation
Steve Thompson, Director Industry Solutions, Current Trends in Cleanroom Validation VALGENESIS, Inc.
---
2:30 pm
Afternoon Refreshment Break
---
2:45 - 4:15
Select Between Knowledge Exchange Sessions (43-44)
---
44
Key Considerations for Process Validation and Successful Tech Transfer
David W. Vincent, Ph.D., CEO, VTI Life Sciences
---
45
Validating GXP Spreadsheets
Raul Soto, Senior Principal Software Engineer, Johnson & Johnson Vision Care
---
4:30 pm
Close of Conference
---
SPONSORS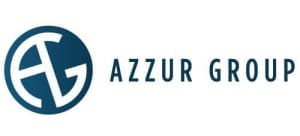 A nationwide network of experts delivering professional services across the life sciences industry, Azzur Group is dedicated to providing clients with efficient, innovative quality and compliance solutions from Discovery to Delivery™. With more than 250 industry partners, including 80% of the top pharma/biotech manufacturers in the U.S., Azzur Group provides carefully calibrated and efficiently executed project management, process engineering, and compliance services. As one of the fastest growing private companies in America, Azzur Group provides clients with the consulting, facility solutions, engineering, validation, IT, technical, training, and laboratory services and solutions they need to remain innovative and competitive.
Website: https://www.azzur.com/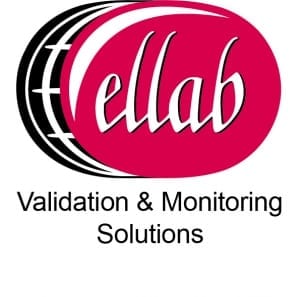 Since 1949, Ellab is a leading manufacturer of a full line of wireless, real-time data loggers and wired thermocouple validation systems with temperature, humidity, pressure, vacuum, conductivity and CO2 sensor options. Additionally, Ellab offers temperature standards, calibration dry blocks and liquid baths, custom fittings, accessories, and thermocouples. We also offer on-site qualification, validation and calibration services for thermal validation processes ranging from -196°C to 400°C. Typical environments often include -80°C freezers, incubators, stability chambers, autoclaves, and ovens.
Website: https://www.ellab.com/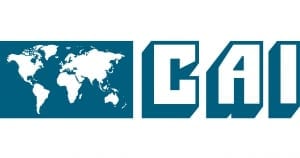 Fundamentally we exist for one reason: To accelerate our clients' path to success. Our approach is simple; we put the client's interests first. We don't stop until it's right. And we'll do whatever it takes to get there.
Website: https://commissioningagents.com

For almost sixty years, Kaye has been at the forefront of high accuracy process measurement. For applications from thermal process validation and environmental monitoring, to sensor calibration, Kaye technology has provided the most accurate and user friendly measuring systems available in the market today.
Website: https://www.kayeinstruments.com/en/
FDA Warning Letters Highlight Data Integrity Deficiencies
---
Data Integrity remains the life science industry's greatest challenge as Warning Letters continue to rise year-over-year. These serious findings include; having interrupted, missing, deleted and lost data; inadequate records for risk analysis; failure to exercise appropriate controls; failure to validate computer software; failure to establish validation procedures; manipulation and deletion of audit trails; and many more. The time has never been more critical to evaluate and ensure your organization has top-notch compliant procedures. KENX is pleased to announce that our Data Integrity Inspection Readiness Summit is headed to Philadelphia to showcase the protocols, methodology and actions necessary to avoid regulatory action.
---
Be Prepared For The FDA Inspection Headed To Your Facility Soon!
Understand the Human Factor for Compliance
Learn How to Build a Program from the Ground Up
Identify the Root Cause of Inaccuracies
Conduct an Audit/Gap Assessment and Implement Corrective Action
Comply Across the GxP Environment
Benchmark With Manufacturing, Laboratory and Clinical Top Companies
Address Malicious Threats through Cybersecurity Best Practices
Conduct Data Integrity Risk Assessments
Know How to Handle Audit Trails
Personnel in the Following Environments Should Attend:
Validation
QA/QC
Data Integrity and Document Management
Regulatory Affairs
Manufacturing, Laboratory and Clinical Management
This event is also appropriate to business development and sales managers that offer innovative solutions for data integrity, validation, quality and data collection environments.
This Conference is Co-Located with VALIDATION UNIVERSITY with In-Depth Coverage On:
Process Validation and Continued Process Verification
Cleaning Validation & Critical Cleaning Processes
Facility and Equipment Qualification
Critical Utility Qualification – HVAC, Water and Gas
Computer Systems Validation