AGENDA
1:30 PM
Lifecycle Management of Analytical Procedure and Methods Validation – FDA Perspective
Peju Odunusi, Ph.D., Owner, Pj Pharmaceutical Consulting
---
3:00 PM
Ensure Analytical Procedures and Methods are Fit for Purpose when Data Integrity is Essential
Heather Longden, Snr Marketing Manager and Isabelle VuTrieu, Pharmaceutical Market Development Manager, Waters Corporation
---
7:30 - 8:15 AM
Implementation of cGMP Training – For the QC Scientist
Maria E. Orpilla, Senior Associate, Quality CMC, Nevakar Inc.
---
8:30 - 10:00 AM
Life Cycle Management of Analytical Procedures – A Roadmap
Kim Huynh-Ba, Managing Director, Pharmalytik; Adjunct Faculty, RAQA Graduate Program, Temple University; Council of Expert, USP
---
10:30 - 12:00 PM
Test Method Validation — Risk Assessments and Mitigation Tools
Ronald D. Snee, Ph.D., Founder and President, Snee Associates, LLC.
---
12:00 PM
System Suitability Tests (SST) – Good Analytical Science
Stan Alekman, PhD., Independent Pharmaceutical Consultant, S.L. Alekman Associates, Inc.
---
1:15 - 2:45 PM
Critical Elements for Analytical Method Transfer
Peju Odunusi, Ph.D., Owner, Pj Pharmaceutical Consulting
---
3:15 – 4:45 PM
Validation of Stability-Indicating Analytical Methods
Commissioning Agents, Inc. (CAI)
---
7:30 - 8:15 AM
Determine Calibration Curves Using Regression Analysis
Raul Soto, Senior Principal Engineer, Johnson & Johnson Vision Care
---
8:30 - 10:00 AM
OOS/OOT Investigations for Analytical Testing and Stability Studies
Junghae Scott, Principal, J Scott Consulting
---
10:30 - 12:00 PM
Verification of Compendial Methods
John J. Long, Ph.D., Analytical Integrator, Biologics QC, Teva Branded Pharmaceuticals
---
12:00 PM
System Suitability Establishment in and risk management Purity Methods for Protein Analysis
Liang Jia, Senior Manager, CMC Analytical, NGM Biopharmaceuticals
---
1:15 - 2:45 PM
Root Cause Investigation to Overcome Analytical Method Transfer (AMT) and Validation (AMV) Challenges
Yasaman Bahreini, Validation and QA senior Consultant, Azzur Group
---
3:15 – 4:45 PM
Improper Use of Statistics – The Misuse, Misinterpretation and Bias of Analytical Assay Data
Douglas B. Brown, Ph.D., Senior Scientist, Methods Development and Validations, Charles River Laboratories, Inc.
---
SPONSORS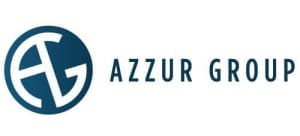 A nationwide network of experts delivering professional services across the life sciences industry, Azzur Group is dedicated to providing clients with efficient, innovative quality and compliance solutions from Discovery to Delivery™. With more than 250 industry partners, including 80% of the top pharma/biotech manufacturers in the U.S., Azzur Group provides carefully calibrated and efficiently executed project management, process engineering, and compliance services. As one of the fastest growing private companies in America, Azzur Group provides clients with the consulting, facility solutions, engineering, validation, IT, technical, training, and laboratory services and solutions they need to remain innovative and competitive.
Website: https://www.azzur.com/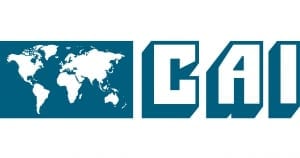 Fundamentally we exist for one reason: To accelerate our clients' path to success. Our approach is simple; we put the client's interests first. We don't stop until it's right. And we'll do whatever it takes to get there.
Website: https://commissioningagents.com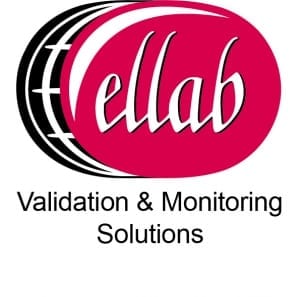 Since 1949, Ellab is a leading manufacturer of a full line of wireless, real-time data loggers and wired thermocouple validation systems with temperature, humidity, pressure, vacuum, conductivity and CO2 sensor options. Additionally, Ellab offers temperature standards, calibration dry blocks and liquid baths, custom fittings, accessories, and thermocouples. We also offer on-site qualification, validation and calibration services for thermal validation processes ranging from -196°C to 400°C. Typical environments often include -80°C freezers, incubators, stability chambers, autoclaves, and ovens.
Website: https://www.ellab.com/
Analytical Procedures & Methods Validation
---
The time has never been greater to stay up-to-speed with current regulatory thinking. Between FDA's interest in releasing guidance's the last few years on Analytical Procedures & Methods Validation, Bioanalytical Methods Validation and a flurry of global regulations on data integrity, it is critical for you and your company to receive the training you need and avoid regulatory action. FDA, ICH and USP all recognize Analytical Development and Validation as top priority in the drug development process and each have respective guidance, albeit interpretation is left to industry. Not only does this event take a deep dive into how companies comply with regulations, but also showcases how leading companies develop methods, validate procedures and generate data and information that lead to critical business decisions. This conference takes participants through a best practice journey through the development, validation and transfer of analytical methods.
---
Choose From Over 25 Tutorials Addressing Today's Top Analytical Challenges
Analytical Procedures and Methods Validation Highlights Include:
Adopt a Systematic Approach for Method Robustness with Effective Design of Experiments (DoE)
Evaluate Performance through Analyzing Samples from In-Process through the Finished Product
Define and Develop the Content and Scope of Analytical Procedures Program
Conduct Suitability Tests and Establish Acceptance Criteria for System Functionality Excellence
Develop a Roadmap for Analytical Methods Validation
Evaluate Characteristics through Statistical Analysis of Validation Data
Development and Validation of a Stability-Indicating Analytical Method
Learn How to Perform Risk-Based Evaluations
Post Marketing Change Control Procedures for Approved NDA, ANDA and BLA
Handle the FDA Laboratory Methods Verification Process
Effectively Manage Transfer Studies and Protocols
Maximize Your Training! Laboratory Data Integrity Compliance Congress Highlights Include:
Develop, Implement and Maintain Data Integrity Protocols in the GMP Lab
Conduct a GAP Analysis and Identify Root Causes
Conduct an Laboratory DI Audit Enterprise-Wide
Ensure the Reliability and Completeness of Analytical Data
Discover the Impact of Human Behavior
Implement Risk Management Protocols, Perform Assessments and Continually Verify
Prepare for and Handle FDA DI Investigations
Understand Requirements and Handle Audit Trail Reviews
Personnel in the Following Environments Should Attend:
Validation
QA/QC
Scientist
Chemist
Laboratory Management
Regulatory Affairs
Data Integrity
This event is also appropriate to business development and sales managers that offer innovative solutions for QC laboratory management, validation departments, data collection and statistics.